Non-Toxic Organic Diaper Rash Cream
Welcome to Curasalve! We make non-toxic organic diaper rash cream for infants and children with stubborn rashes!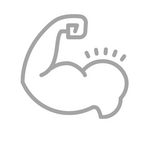 STRONG
FORMULATED WITH 40% NON-NANO ZINC OXIDE, THE MAXIMUM LEVEL OF PROTECTION AVAILABLE WITHOUT A Rx.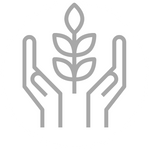 ORGANIC
MADE WITH 100% CERTFIED ORGANIC INGREDIENTS.

EFFECTIVE
COATS THE SKIN TO RELIEVE DIAPER RASH ON CONTACT. SEE RESULTS WITHIN HOURS.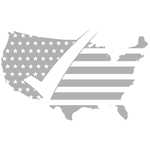 MADE IN USA
DEVELOPED IN A FDA CERTIFIED FACILITY IN THE UNITED STATES.
NON-TOXIC DIAPER RASH PASTE
Organic Diaper Rash Treatment Paste
AS SEEN IN







TESTIMONIALS
"Curasalve worked to clear up my 8 month old's terrible rash. I saw results immediately."

- Lisa, Dallas, TX ☆☆☆☆☆

"My daughter developed a bad diaper rash overnight that was causing her so much pain. After only 2 applications, the rash cleared. The thick consistency stays on during diaper changes, and the natural ingredients make all the difference!"

- Koko, California ☆☆☆☆☆

"Curasalve cured my granddaughter's diaper rash within a day and it doesn't dry out her skin like other creams. I love the smell and results from this product"

- Mona, Washington, DC. ☆☆☆☆☆

"I love knowing that what I am putting on my children is non-toxic and safe. The thickness of this paste is unlike anything I have tried, and that is why we love it! It stays on all night and creates a great barrier to allow for healing."

- Sandra, Utah ☆☆☆☆☆
MEET KELLEY
Kelley is the founder and mom behind the Curasalve brand. Her daughter, Giuliana, struggled with chronic diaper rash due to bouts with food intolerance. She tried every product on the market, and nothing gave Giuliana the quick relief she was looking for.  Many creams rubbed off as quickly as they were put on.  She decided to create her own diaper rash paste with organic ingredients and a thick, shielding consistency that parents would have confidence in.  Curasalve is a safe, organic, and effective way to manage unwanted diaper rash.  The diaper paste stays on between diaper changes and over night when you need it most. 
"I've been using this product on my growing family for four years.  I'm confident you wont find another non-toxic product to heal your baby's sensitive skin like Curasalve.  Love your baby's skin, we do."  
xoxo,
Kelley
READ MORE